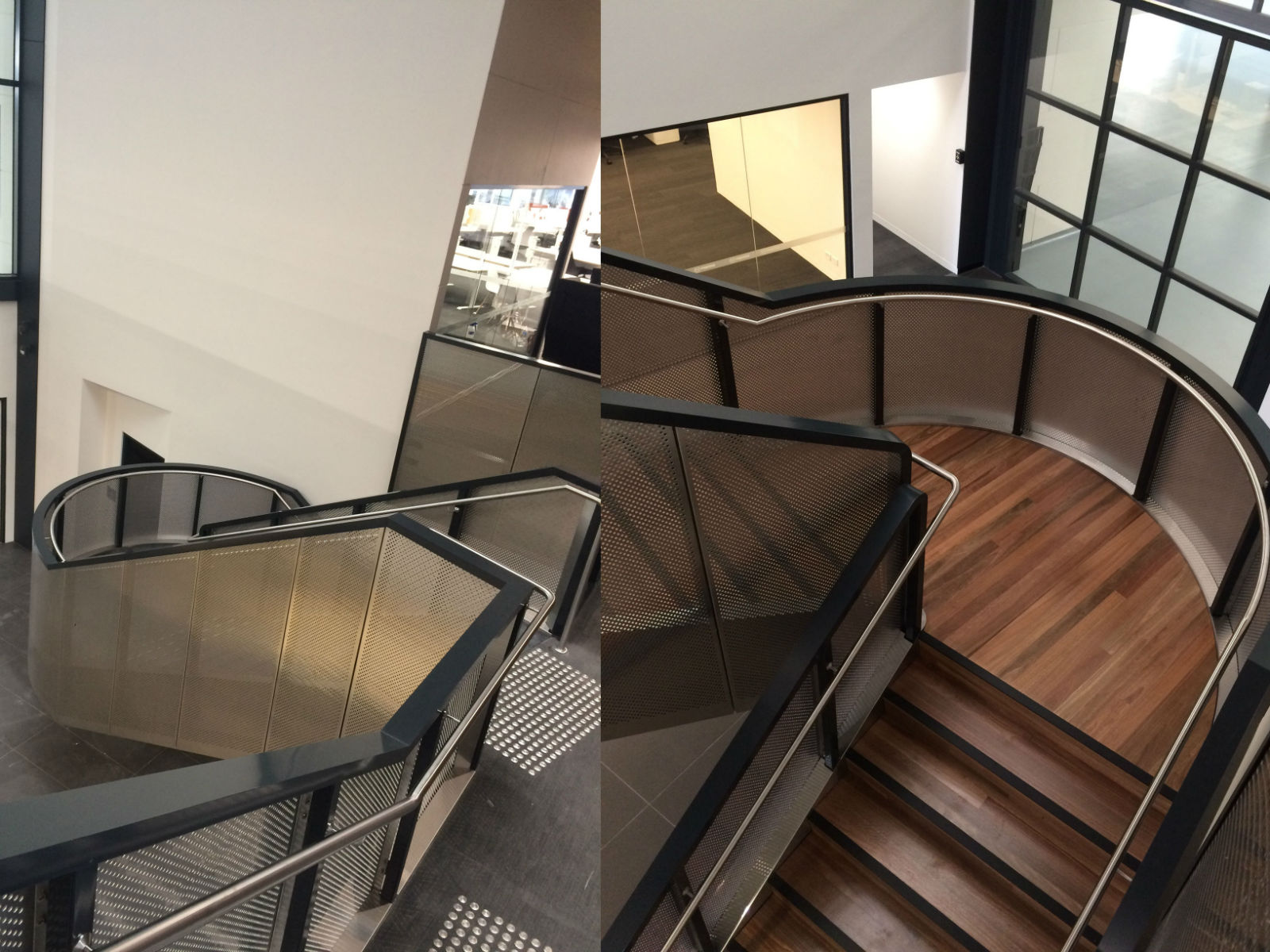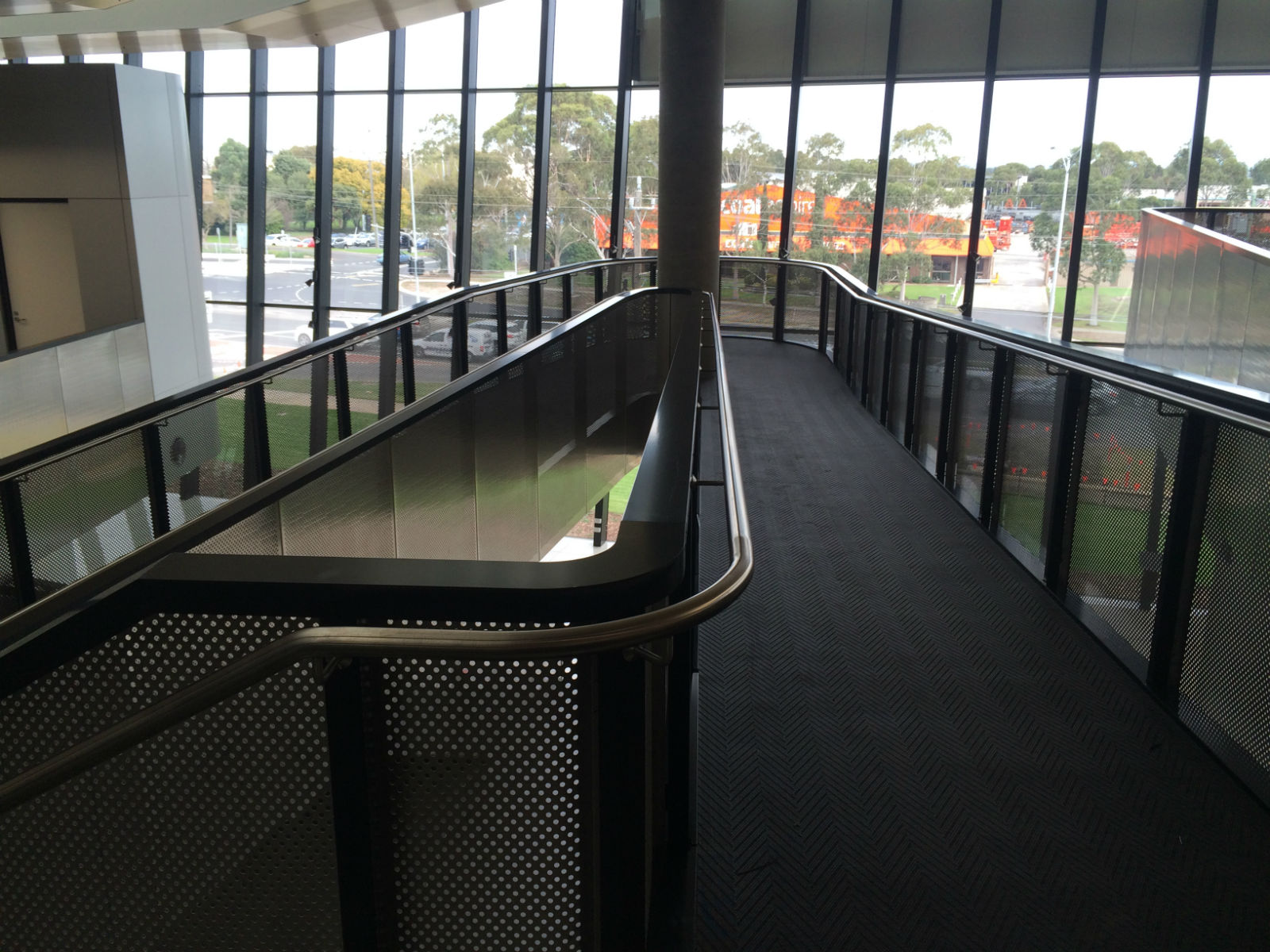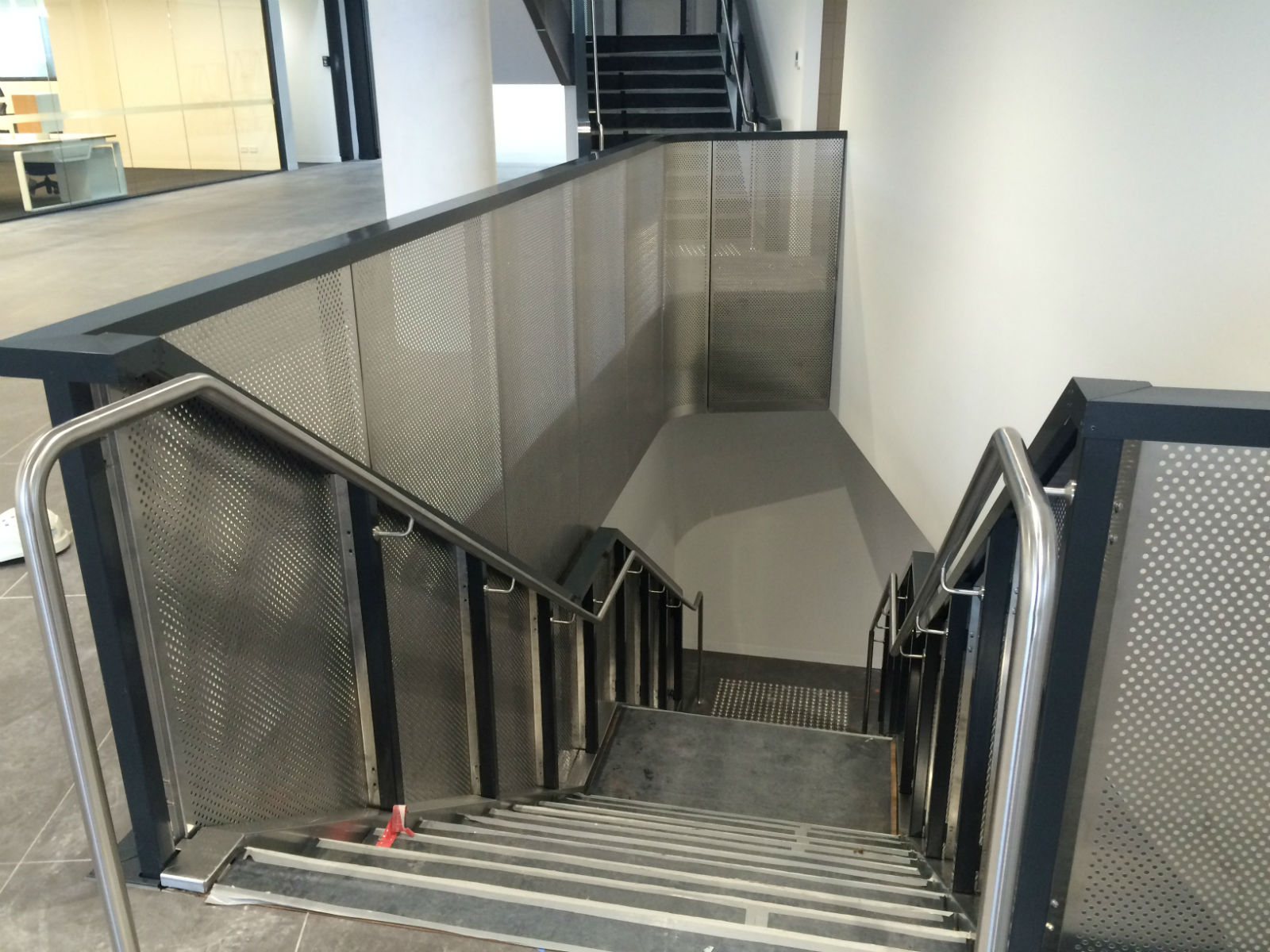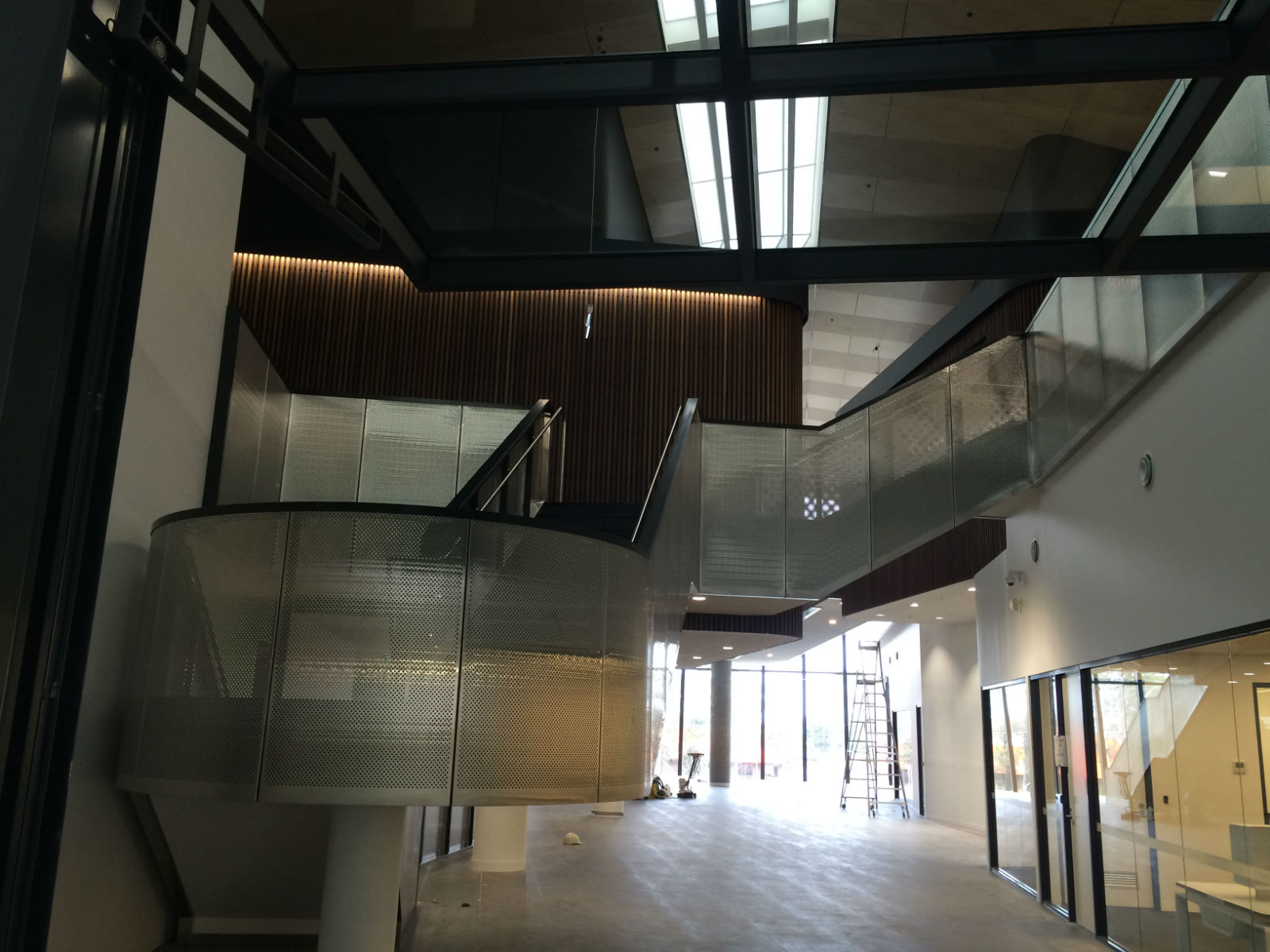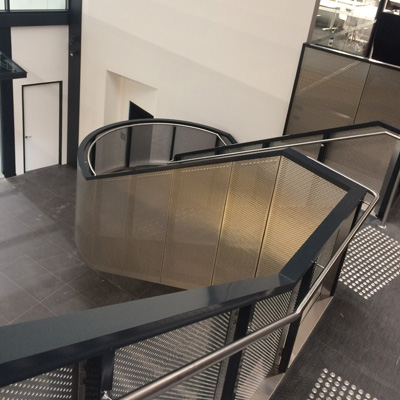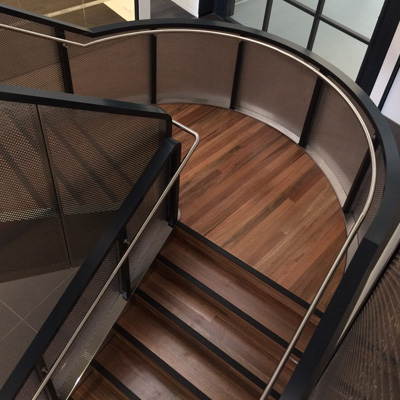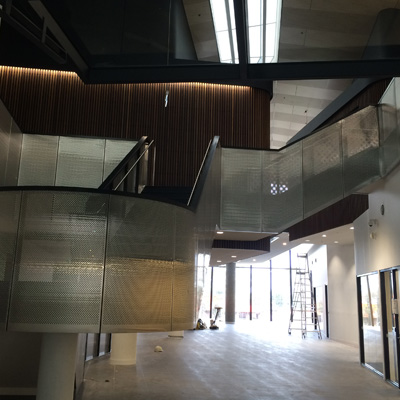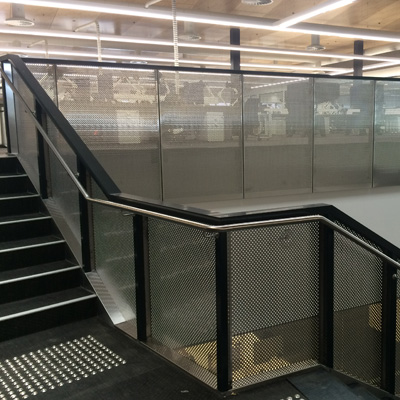 Perforated Metal Staircase
Perforated metal stair risers and treads are a commonsense and effective way to improve safety. Perforated metal is a superior medium for stair treads and risers — both interior and exterior. The unique qualities of perforated metal bring safety, cleanliness, durability and aesthetics to any building.
Safety First
One of the primary advantages of installing a perforated metal staircase is significantly improved safety. Unlike traditional stairs, perforated metal stairs are textured to provide better slip resistance — making them ideal for use in private and industrial settings. Plus, water goes right through perforated treads without puddling, and this can also help prevent accidents outside your facility. Perforated metal stairs can keep workers safe in factories and prevent accidents in public spaces.
Perforated metal risers and treads offer significant safety benefits. Prevent painful falls and injuries that could result from getting a foot caught between stairs. Slip-resistant surface helps prevent accidents, even when moisture is present on the tread. High load-bearing capacity offers increased structural integrity
Cleanliness and Durability
Perforated stairs are also much easier to keep clean. As such, metal stair treads and risers are often preferred as the most sanitary option for commercial use.
In addition, airflow, sunlight flow and proper drainage are features of perforated metal treads — features that yield sanitary benefits for a stairway. Rust-free, non-corrosive materials and finishes ensure that the metal treads and risers are long lasting.
On the whole, perforated metal is an excellent option because it adds strength and durability to your structure. Perforated steel stairs are no exception. Strength and resistance to corrosion give both interior and exterior metal stair treads a long lifespan. Over the long term, this translates into cost savings due to fewer repairs and replacements.