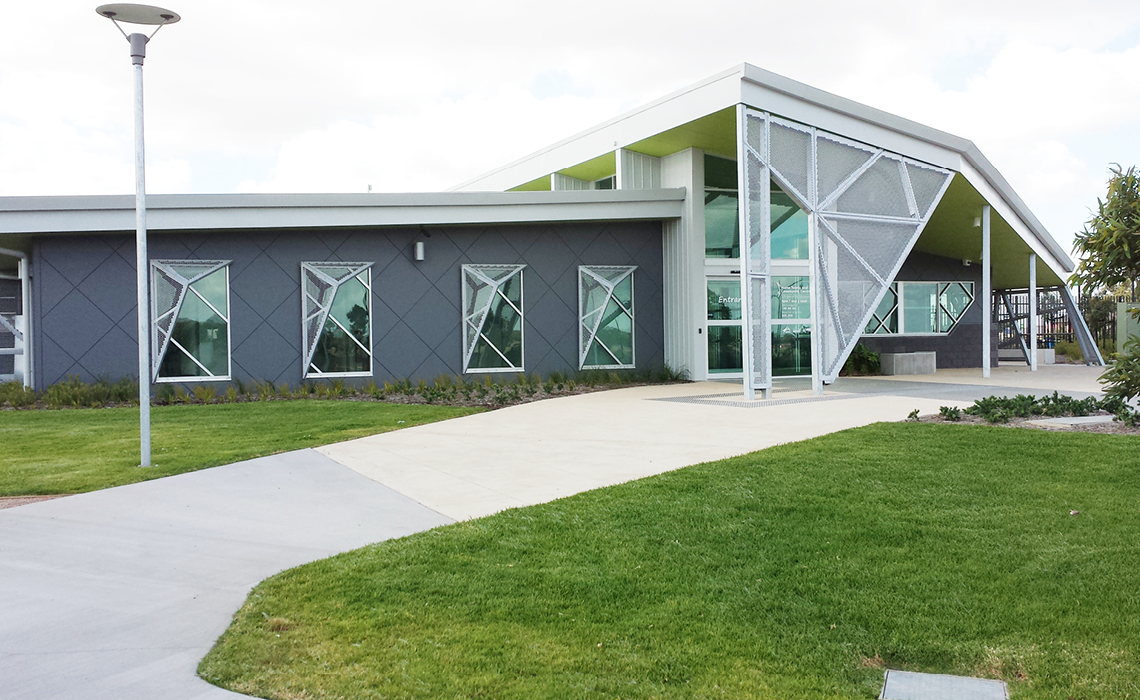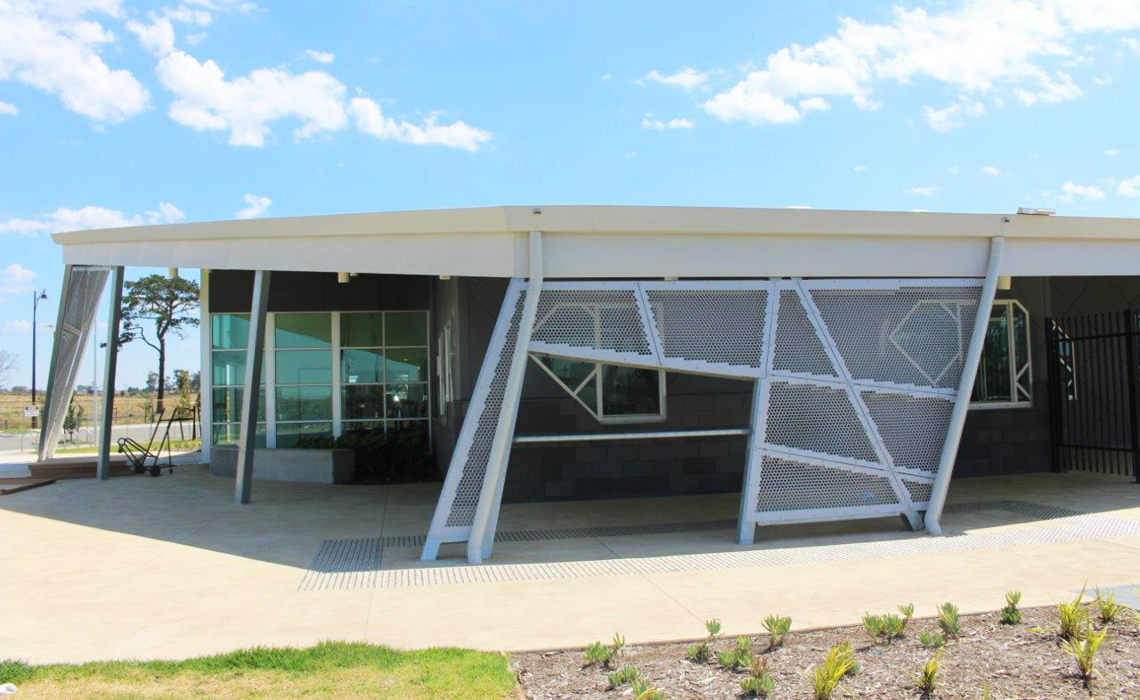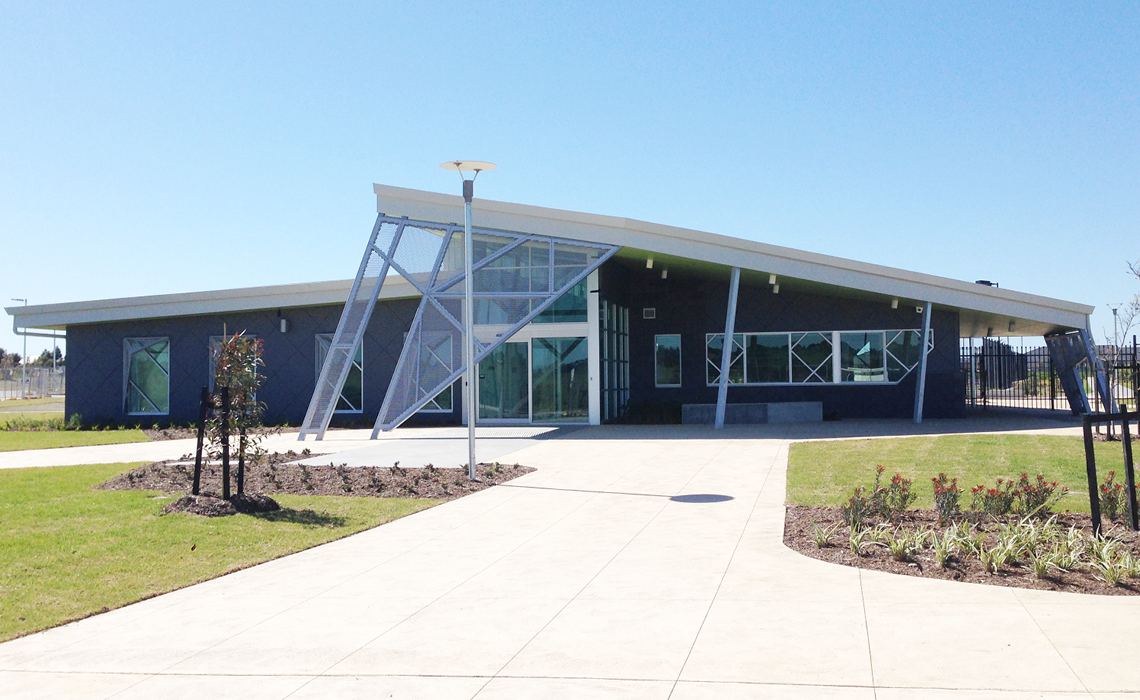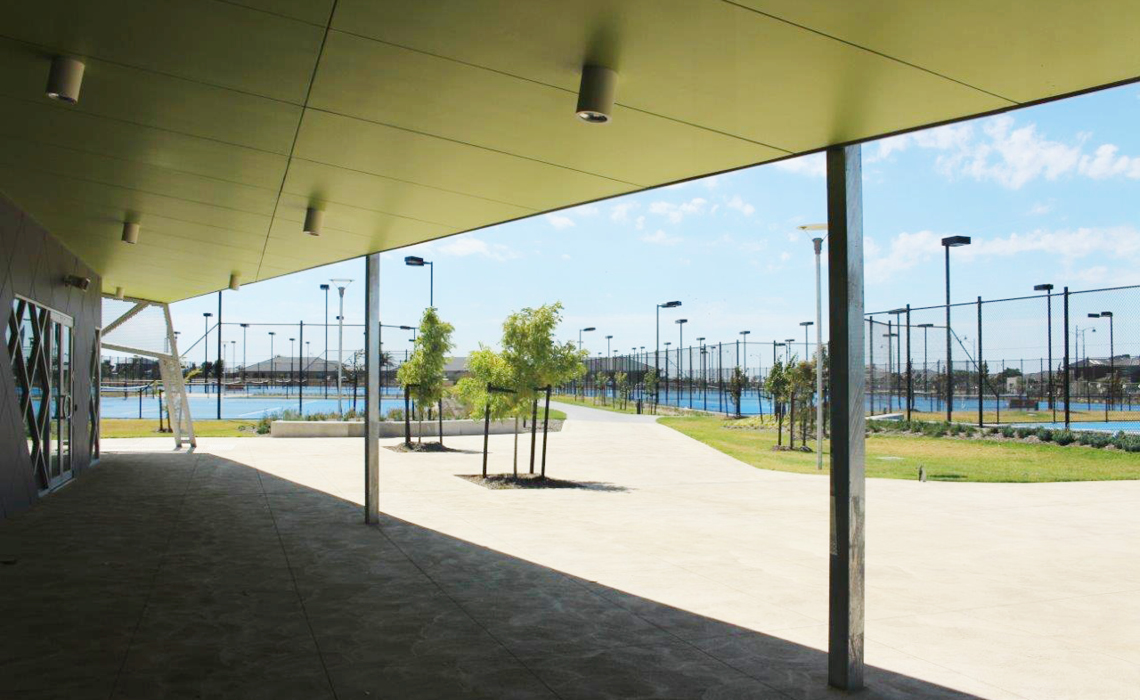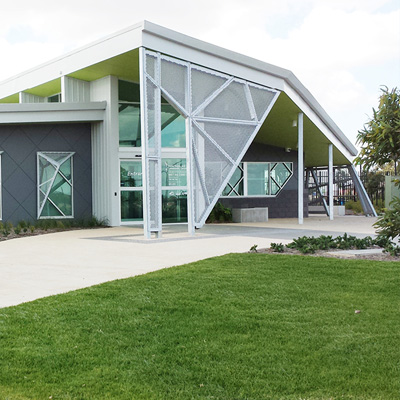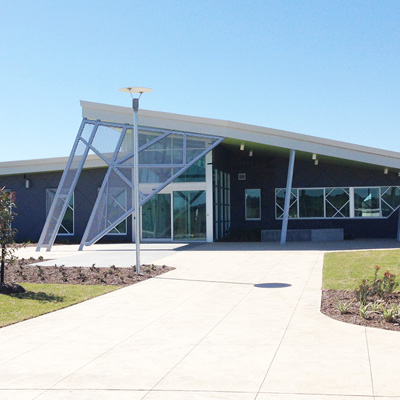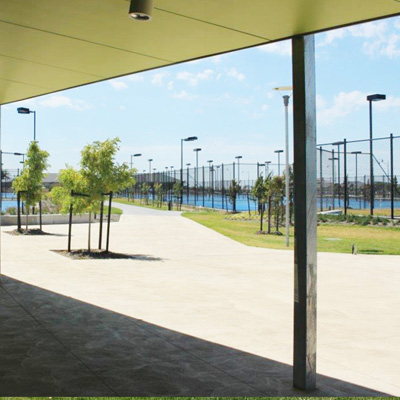 Hume Regional Tennis Centre
The Hume Regional Tennis Centre is a state of the art local sporting and recreational facility for the Hume City Council and forms the first stage in the development of a major recreational precinct. The Centre is part of the State and National regional tennis network of facilities.
The project comprised construction of fourteen competition plexi-cushion courts, two clay courts, two hot shots/ practice courts with fencing and lighting, 800m2 community centre with accessible amenities, change rooms, multipurpose rooms, extensive car parking, and landscaping.
The landscape works exceeded $1M in value and included concrete paths, pre-cast concrete re-bound practice walls and seating, and planting of mature trees.